About Us
After Hours has been in business in Southern California since 1994.
We offer custom composite material fabrication services with a level of expertise and workmanship that is second to none.
Although our specialty is race car design and fabrication, we manufacture products for everything from professional hockey
to Trans-Pac sailboat racing.

Give us a call today at (714) 220-2030, and let us know what we can build for you.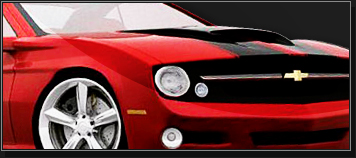 After Hours is owned and operated by Brian Kono, who has over 25 years of experience designing, painting, repairing, and racing cars.
After Hours is the outcome of this wealth of knowledge and experience.


history
Brian got his start like many other auto-enthusiasts, changing the oil in his dad's car and hanging out at various garages.
He restored his first car, a VW Squareback, at the age of 15.

Since then, Brian has done work for professional, vintage, and amateur racing teams, as well as designed and painted various show cars.
The name "After Hours" symbolizes our dedication to our work. We take pride in delivering projects on-time and on-budget,
and never hesitate to work after normal business hours in order to meet our commitments.
Although timeliness and cost are important factors, quality is never sacrificed. Our proprietary production process and world-class
materials ensure superiority. In addition, Brian inspects every work product personally, and in the event that quality standards are
not met, After Hours absorbs the cost and time associated with any rework needed.
In summary, every project is considered custom artwork.
Prior to After Hours, Brian Kono worked in the professional auto-racing arena.
His experience includes:

Attending the Jim Russell Racing drivers school. However, due to the wealth of his prior racing experience,
Brian was rapidly converted from student to staff member, working for the school as crew chief and assistant driving instructor.
Traveling the International Motor Sports Association (IMSA) circuit with the Nissan 300ZX team for Cunningham Racing.
As a race mechanic and crew member, Brian was responsible for transmission and drive line mechanisms and the outside
rear tire during pitstops.
Marketing support for the Target Chip Ganassi team on the Championship Auto Racing Team (CART) circuit.

---